Everything else
Obviously this is something of a catch-all title. For now it comprises the following sections which can be accessed from the "Everything else" sub-menus above or by clicking on the links below.




Media Training



I can offer you the benefit of ten years experience of training others in media skills. Click here to learn more.


More about me


Click here to learn a little more about me and my interests


Photos

I have assembled a small collection of photographs for your interest, both of me and taken by me. You can click here to view them.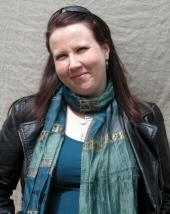 I am an experienced journalist and broadcaster, with a background in newspapers, radio and PR, and also an accredited beer sommelier! I am available for regular or occasional writing gigs, radio and TV appearances, PR consultancy and also to host beer tastings, talks and other similar events.
To discuss commissions, rates and availability contact me at: sophieatherton@btinternet.com or on +44 (0)7946 112025
Follow me on

Become a 'fan' on