About Sophie
Sophie Atherton is an award-winning freelance journalist, author and editor with around 20 years experience - much of it gained through working in newspapers, PR and radio news.

She has written for nearly all of the UK's 'broadsheet' newspapers, including The Daily Telegraph, The Times and The Guardian, for various national and regional magazines and for specialist titles such as The Brewer & Distiller International, CAMRA's BEER and The Morning Advertiser. (She writes a monthly column about pubs and beer in the latter).

Her first book, 30-Second Beer, which she edited and co-wrote, was published by Ivy Press March in 2019.

Although a great deal of her freelance writing has been about beer, she is returning her attention to writing about nature and environmental issues - of which she also has many years of experience.

Sophie takes on all sorts of writing commissions, large or small; national or regional; online or for print. She's also an experienced public speaker, expert guest/pundit, media trainer and publicity consultant. Oh, and an Accredited Beer Sommelier too.

Find examples of her published work via the Cuttings section; or take a look at some of her online beer, food & drink writing or her musings on life, the universe and everything (sort of).

To commission or hire Sophie, contact her to discuss her availability and rates.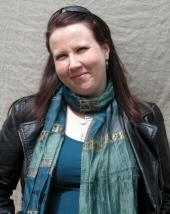 I am an experienced journalist and broadcaster, with a background in newspapers, radio and PR. I'm available for regular or occasional writing gigs; media consultancy & training; public speaking and radio & TV expert interviews/punditry.

My specialist subjects include (but aren't restricted to), birdwatching, nature, the environment, pubs and beer.

To discuss commissions, rates and availability contact me at: sophieatherton@gmx.com or on +44 (0)7946 112025.
Follow me on

Become a 'fan' on